Related Products
Quick Overview:
Gimbal Camera with 1/2.3" CMOS Sensor

Compact 4.1 oz, 4.8" High Design

Up to 4K Video at 60 fps, up to 100 Mb/s

12MP JPEG or DNG Raw Still Photos

Includes Lightning & USB Type-C Adapters

Connects to Smartphone as Larger Display

Optional Wi-Fi & Bluetooth Monitoring

POV, ActiveTrack & FaceTrack Modes

Standard Time-Lapse & Motionlapse

NightShot & Panoramic Modes



DJI Osmo Pocket Handheld 3 Axis Gimbal Stabilizer with Integrated Camera, Attachable to Smartphone, Android (USB-C), iPhone with 64GB MicroSD 4K Video Memory Card, LED Light & Microfiber Cloth
Why to buy DJI Osmo Pocket 4K Gimbal :
How do you capture moments worth keeping? As the smallest 3-axis stabilized handheld camera DJI has ever designed, the compact and intelligent Osmo Pocket turns any moment into a cinematic memory. In just seconds, Osmo Pocket lets you share your life anywhere, anytime. Osmo Pocket uses DJI's smallest 3-axis mechanical handheld gimbal. In real time, it precisely adjusts for your movements, turning your handheld video of a golden sunset or your child's first steps into a movie-like scene.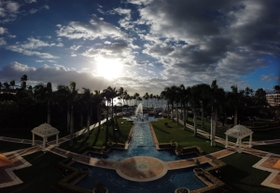 A Tradition Of Breaking The Mold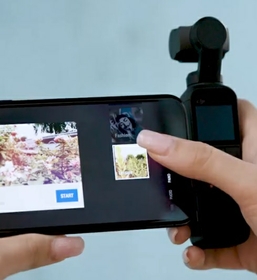 he DJI Osmo Pocket Gimbal is a lightweight gimbal stabilizer and 4K camera combination that is compact enough to carry wherever you go. Weighing just over four ounces and measuring only 4.8" high, this all-in-one unit features 3-axis stabilization to smooth out your movements. The Osmo Pocket incorporates a 1/2.3" sensor and a wide f/2.0, 80° angle-of-view lens to record up to 4K60 cinematic video and 12MP still photos on up to a 256GB microSD card.
Designed With Intelligence In Mind
Unlike a similarly sized smartphone, the candy bar-sized Osmo Pocket offers intelligent functions like Active Track, FaceTrack, and Motionlapse to create compelling, creative effects. Choose between 180° and 3 x 3 panoramic shots to capture wide landscape vistas. The FPV mode provides a selfie perspective, and NightShot can be used to capture moonlit or low-light scenes.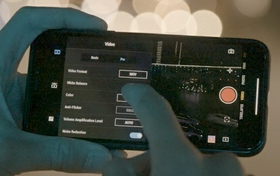 Osmo Pocket is meant for anyone with a story to tell, which is why we developed DJI Mimo. This dedicated app sets your imagination free with editing tools, templates, and access to a content-sharing community that inspires your own visual storytelling. DJI Mimo is a comprehensive app that offers intuitive, powerful editing tools for users to enhance their photos and videos. With tools like HD live view during recording, intelligent modes, DJI Mimo is an all-in-one solution that lets you capture, edit, and share the best of your moments, right from your fingertips.
Osmo Pocket enhances the photography experience with intuitive functions and allows total customization. Pro mode lets you manually adjust camera parameters like aperture, ISO, and shutter speed. Powerful imaging capabilities also capture RAW format photos and D-Cinelike videos, retaining rich detail and allowing more room for post-processing.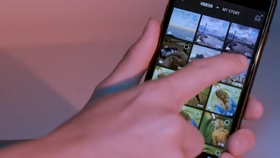 | | |
| --- | --- |
| Brand | DJI PHANTOM |
| Model Number | OSMO POCKET |
| | |
| General | |
| Type | Action Camera |
| Colour | Black |
| Camera Resolution | 12 Megapixels |
| Other Resolution | 4000 x 3000 |
| ISO Rating | Photo:100-3200, Video:100-3200 |
| Maximum Shutter Speed | 1/8000 sec |
| Minimum Shutter Speed | 8 sec |
| Sensor Size | 1/2.3 inches |
| Sensor Type | CMOS |
| Shooting Modes | Panorama, Self-Portrait, Time-Lapse Movie |
| Image Formats | JPEG |
| Video Formats | 3840 x 2160p at 24/25/30/48/50/60 fps (100 Mb/s MP4 via MPEG-4) 1920 x 1080p at 24/25/30/48/60 fps (100 Mb/s MP4 via MPEG-4) |
| Integrated / In-Built Flash | Yes |
| Display Type | LCD |
| USB | Yes |
| Water Proof | No |
| Temperature | 0°-40° C (32°-104° F) |
| Battery Type | Lithium-Ion |
| Other Battery Features | 7.7 VDC, 875 mAh |
| Weight | 116 g |
| Dimensions | 121.9 x 36.9 x 28.6 mm |