Related Products
Quick Overview:
New GP2 processor
5.3K60 + 4K120 resolution Video, 23MP Photos
HyperSmooth 4.0 stabilization
33' Waterproof without a Housing
Cloud connected, 1080p Live Streaming
Better low-light capabilities
Time-Lapse & Night-Lapse, 8x Slo-Mo
1720mAh Capacity Battery
Why to buy GoPro Hero10 Action Camera - Black :
The powerful new GP2 engine changes the game-snappy performance, responsive touch controls and doubles the frame rate for amazingly smooth footage. Designed specifically for the demanding nature of the GoPro, the GP2 "system on a chip" is by far the fastest.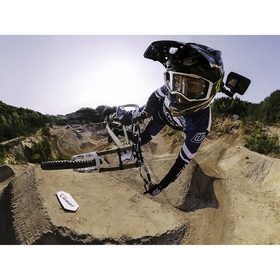 New Front Screen + Performance Enhancements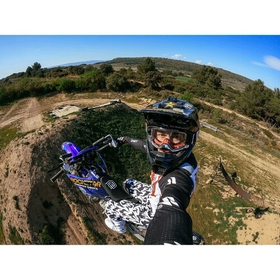 Framing your shots for vlogging and selfies is better than ever with a high-quality front LCD screen with a smoother frame rate and crisp detail. Touch controls are snappy too, so the shutter is more responsive. Live streaming with HERO10 Black looks better than ever, and webcam functions are easy and seamless.
High-Res Photos + Videos, High Frame Rate
Step up to the sharpest-shooting GoPro ever. Upgraded to incredible 23MP photos and 5.3K video resolution at 60fps, HERO10 offers double the frame rate for amazingly smooth motion. Plus, there's 8x slo-mo at 2.7K and you can pause videos and grab 15.8MP still photos from 5.3K video that look amazing.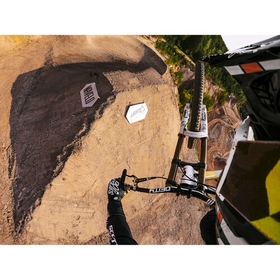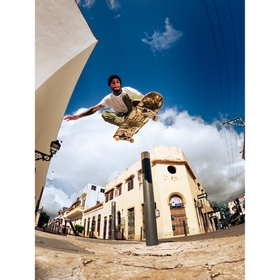 Shoot with fine detail, realistic textures, and stunning contrast, even in low light. Images look their best thanks to a new water-shedding hydrophobic lens cover that repels water while helping to eliminate lens flare and other artifacts.
Rugged and Waterproof to 33'
Completely waterproof and tougher than ever, HERO10 Black is versatile enough for any adventure. Its rugged build quality can take a beating and keep going, whether you're ripping through mud, snow, or water (to depths of 33'). The durable and scratch-resistant lens cover adds even more protection and can be easily replaced if needed.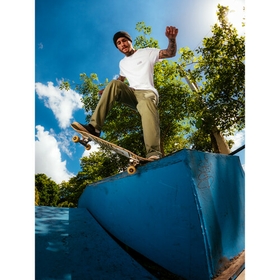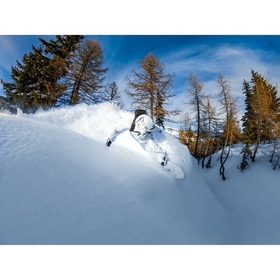 HyperSmooth has never been smoother, and it's easy to dial in the best stabilization at all times. Plus, get even better low-light performance and horizon leveling with a higher tilt limit, so your footage looks perfectly straight when you want it.
Fast, Reliable Connectivity
Super easy, super fast. Transferring photos and videos from your cloud-connected GoPro to your phone is simple and versatile, with your choice of effortless wireless upload via the Quik app or a lightning-fast wired connection via USB 3.1 Gen 1. There's also unlimited cloud storage with hassle-free auto upload. Just plug in your camera when connected to your home Wi-Fi and the camera does the rest.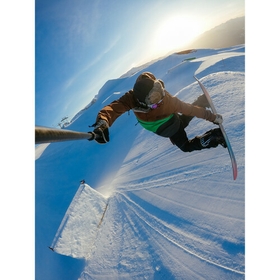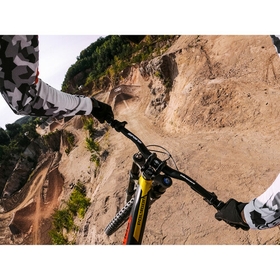 A large-capacity, 1720mAh lithium-ion rechargeable battery provides tons of juice, so you can spend more time shooting and less time swapping batteries.
Use your GoPro as the hottest webcam in the game. This versatile functionality carries over to live streaming, where your shots look incredibly stable as you vlog your next activity with buttery HyperSmooth stabilization and sharp resolution.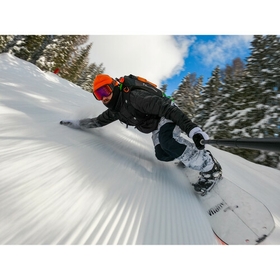 GoPro HERO10 BLACK Specs
Camera
Sensor Type CMOS Sensor
Sensor Resolution Effective: 23 Megapixel
Optics
Fixed Focus Yes
Recording
Media/Memory Card Slot Single Slot: microSD/microSDHC/microSDXC
Video Format 5120 x 2880 at 24/25/30/60 fps (100 Mb/s MP4 via H.264/AVC, H.265/HEVC)
4096 x 3072 at 24/25/30/120 fps (100 Mb/s MP4 via H.264/AVC, H.265/HEVC)
3840 x 2160 at 24/25/30/50/60/120 fps (100 Mb/s MP4 via H.264/AVC, H.265/HEVC)
2704 x 2028 at 50/60/120/240 fps (100 Mb/s MP4 via H.264/AVC, H.265/HEVC)
2704 x 1520 at 50/60/100/120/240 fps (100 Mb/s MP4 via H.264/AVC, H.265/HEVC)
1920 x 1440p at 24/25/30/50/60/100/120 fps (100 Mb/s MP4 via H.264/AVC, H.265/HEVC)
1920 x 1080p at 24/25/30/50/60/100/120/200/240 fps (100 Mb/s MP4 via H.264/AVC, H.265/HEVC)
Slow Motion Mode 120 fps Recorded at 3840 x 2160p
240 fps Recorded at 2704 x 1520p
Still Image Support JPEG / Raw
23 MP
Audio Format WAV
IP Streaming MP4: 1920 x 1080
Display
Display Type Fixed Touchscreen LCD
Size 2.27"
Secondary Display Front: 1.4" LCD Live-View Monitor
Exposure Control
Shutter Speed 1/25 - 1/2000 Seconds (Photo)
ISO Sensitivity Photo/Video: 100 to 6400
Interval Recording 2 Seconds
5 Seconds
10 Seconds
15 Seconds
20 Seconds
30 Seconds
Burst Photo 30 Photos / 1 Second
Remote Control None
Features
Image Stabilization Digital
Waterproof Depth Rating 33.0' / 10.0 m (Camera)
White Balance Modes Auto
Creative Effects Yes
Built-In Mic Yes
Built-In Speaker Yes
Built-In Light/Flash Light - No
Flash - No
Wi-Fi Yes
Bluetooth Yes
Accessory Shoe None
Tripod Mount None
Input / Output Connectors
Inputs 1 x USB 3.1 Type-C Charge & Video Output
Video Output None
Microphone Input No
Headphone Jack No
General
Battery Rechargeable Battery Pack, 1720 mAh
Charging Method USB
Dimensions (W x H x D) 2.8 x 2.2 x 1.3" / 71.0 x 55.0 x 33.6 mm
Weight 5.6 oz / 158 g
Packaging Info
Package Weight 1.035 lb
Box Dimensions (LxWxH) 8.9 x 4.4 x 2.7"