Related Products
Ulanzi G9-14 Enhanced Metal Cage for GoPro 9/10
Overview:
Integrated design to better product the camera.

Side cover push to open, easily replace the battery.

The built-in glass bead will not fall, tighten the knob.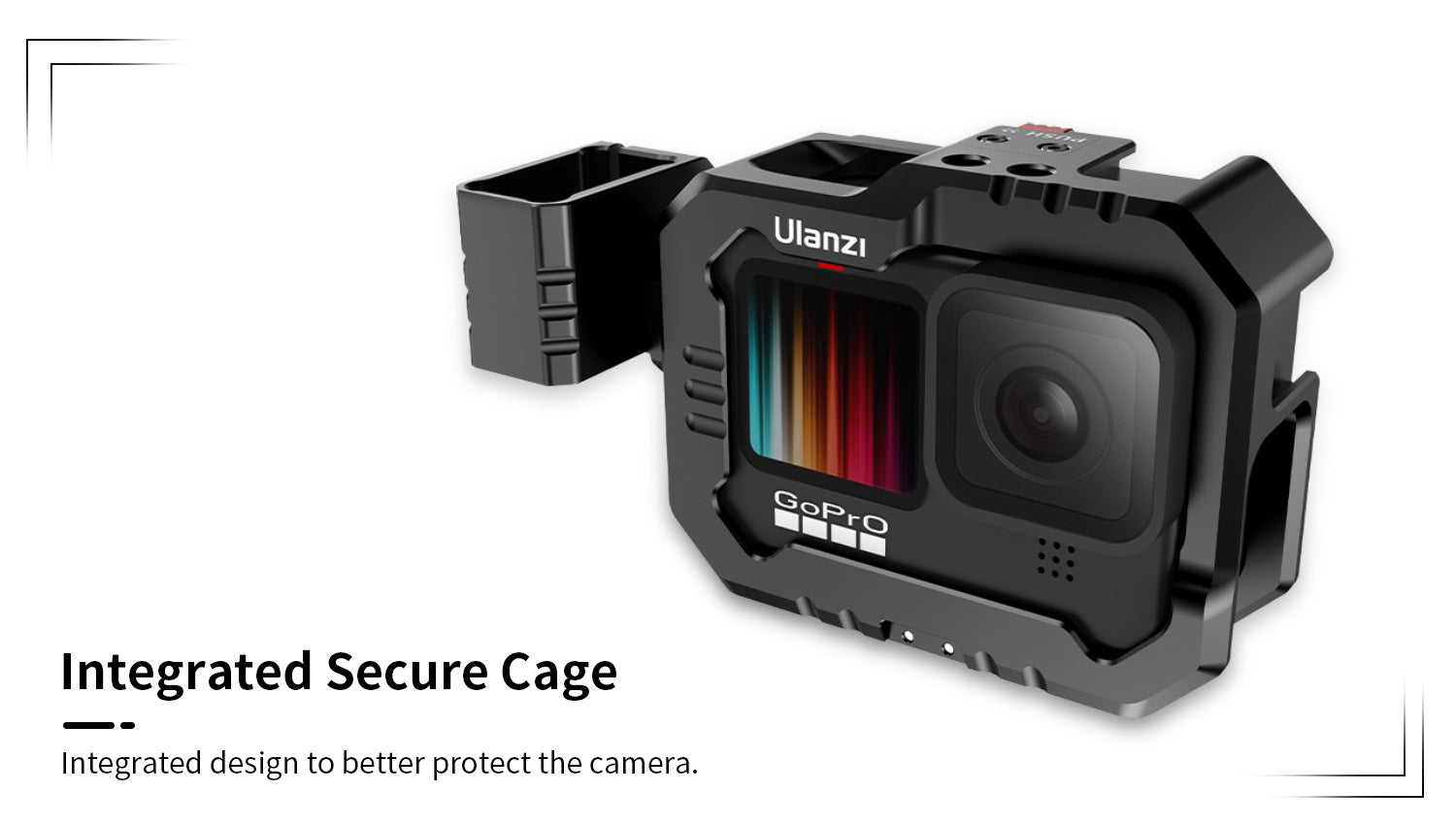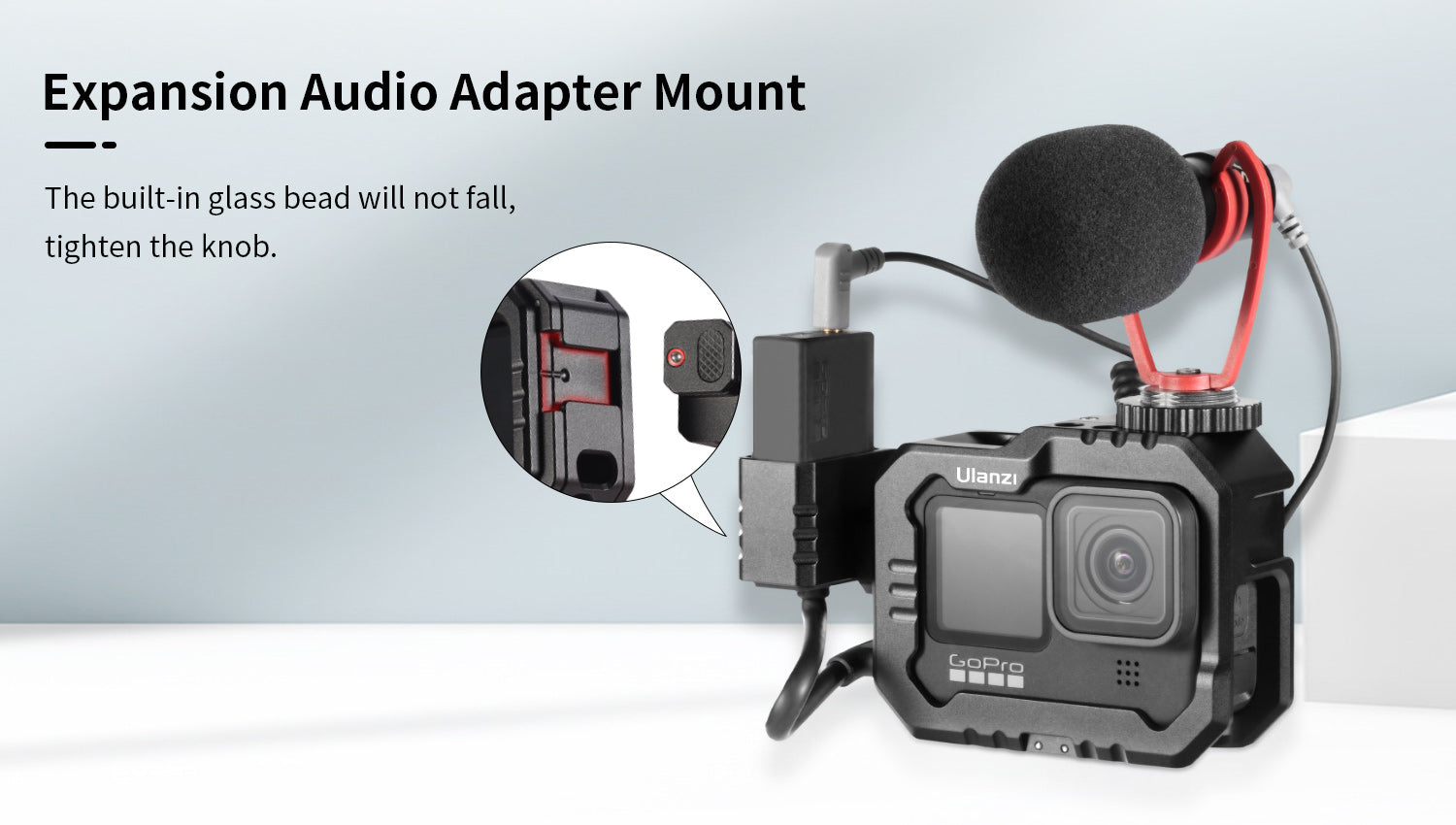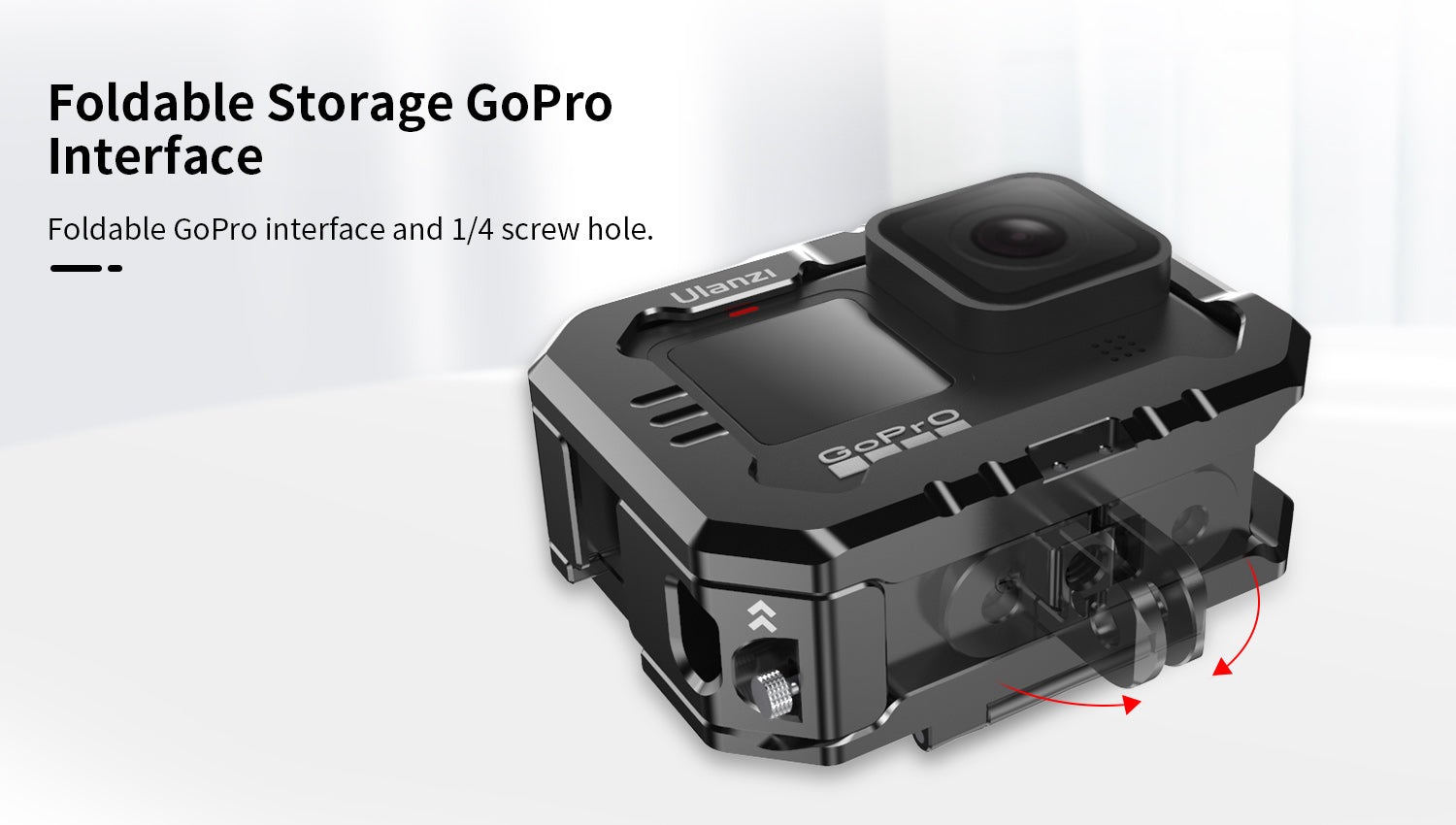 【Upgraded Version Based on G9-5】The ULANZI G9-14 is created on G9-5, make shooting more convenient. Only weight 162g, pretty lighter than G9-5(265g), and detachable audio mic adapter storage case, if you don't use the mic adapter, it would cost no burden on you and Compatible with Max lens, it's a bonus for vlogger
【Prime Quality for Full Protection】:This cage is a tank, has full protection, gopro is securely locked inside. Overall the cage itself is very sturdy and fits very tightly around the camera. solid aluminum frame for go pro 9 black helps hold attachments to external mic very well built. certainly make shooting more convenient, having everything attached and nothing dangling (like the GoPro mic adaptor)
【Dual Cold Shoe for More Attachments】:Fairly easy to use and provides a couple cold shoe mounting options as well. It does provide a good deal of protection to the camera itself. all the mounts on mine are strong and secure. This item allows me to more easily mount a mic, charge the camera, off load video data and change the battery. In short this is a very good addition to the GoPro 9. opens up additional possibilities.
【Support Charging While Using】:There is also a small cutout on the side in order to allow for the Type-C cable to be connected. It has the side door cover to cover the battery & micro sd card only exposing the port to plug external mic, No more worries about the battery falling out when the mic adapter is plugged in, perfect vlogger setup for vlogging or recording adventures
【Two Ways Connection】:The metal case is rugged and feels substantial. There is a standard tripod mount includes the standard GoPro mount on beneath, this cage can be used with the supplied GoPro mounting system or directly on a standard 1/4" screw tripod mount.