Related Products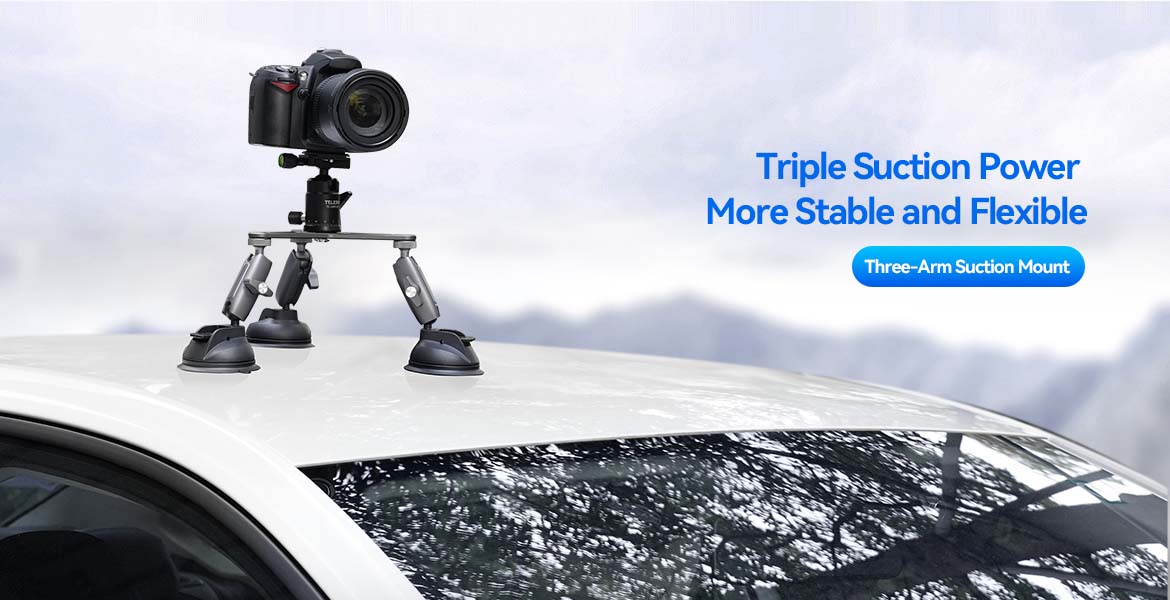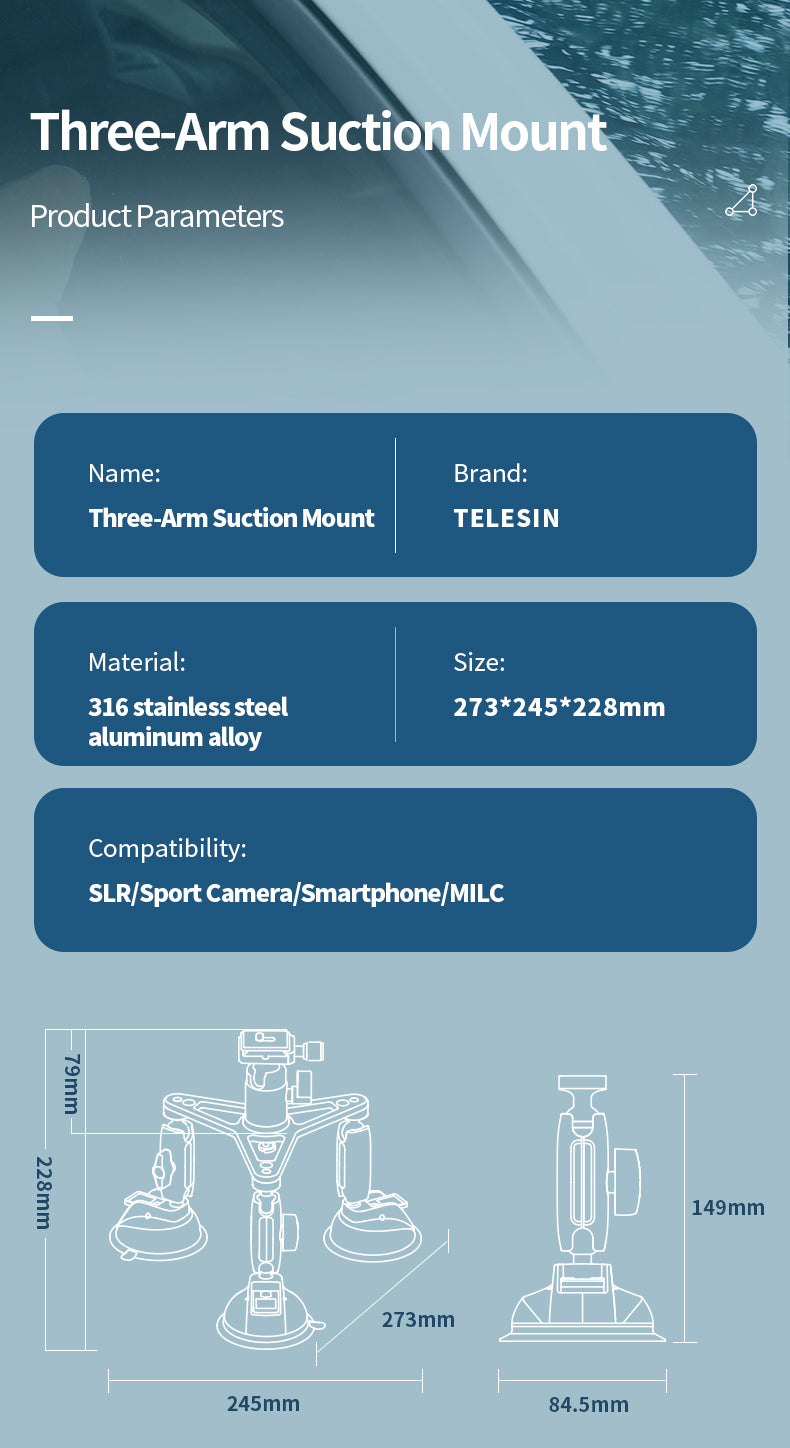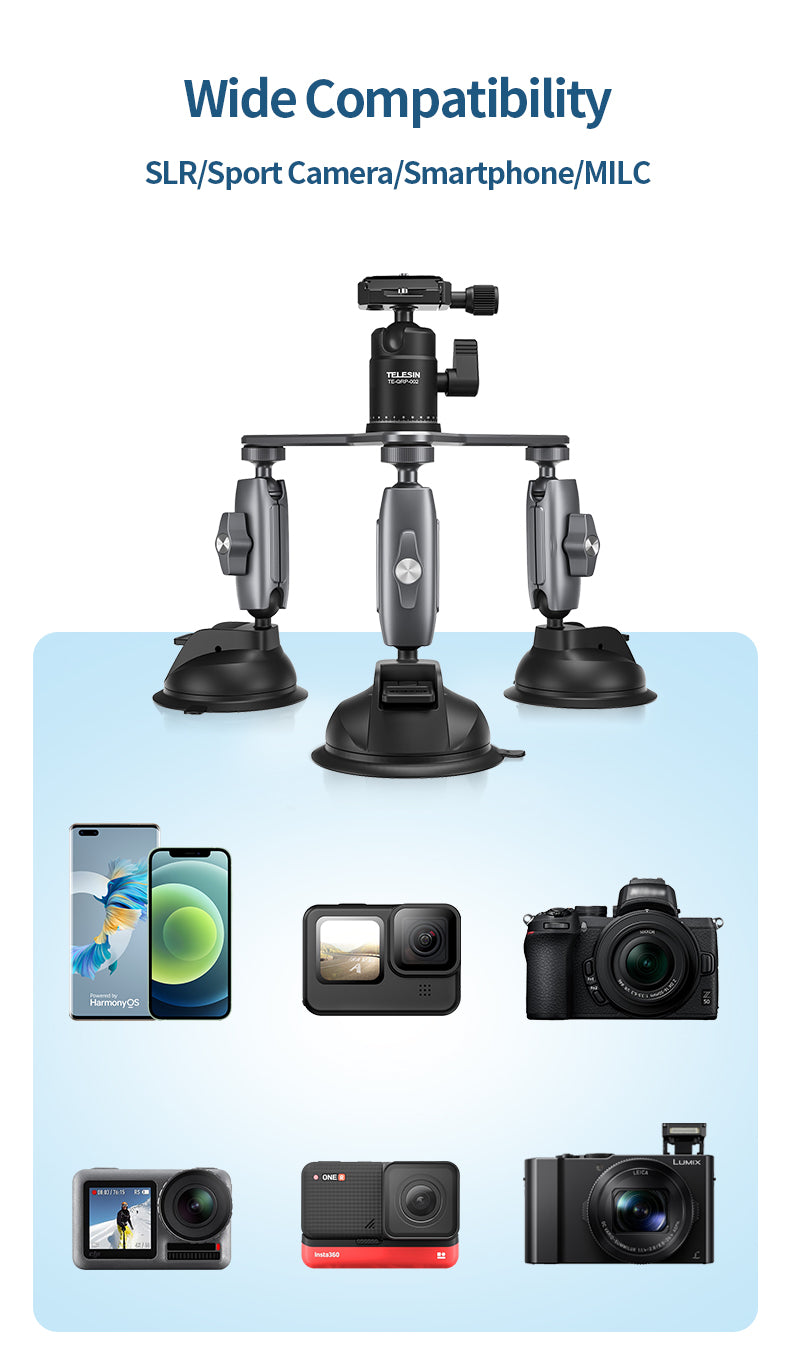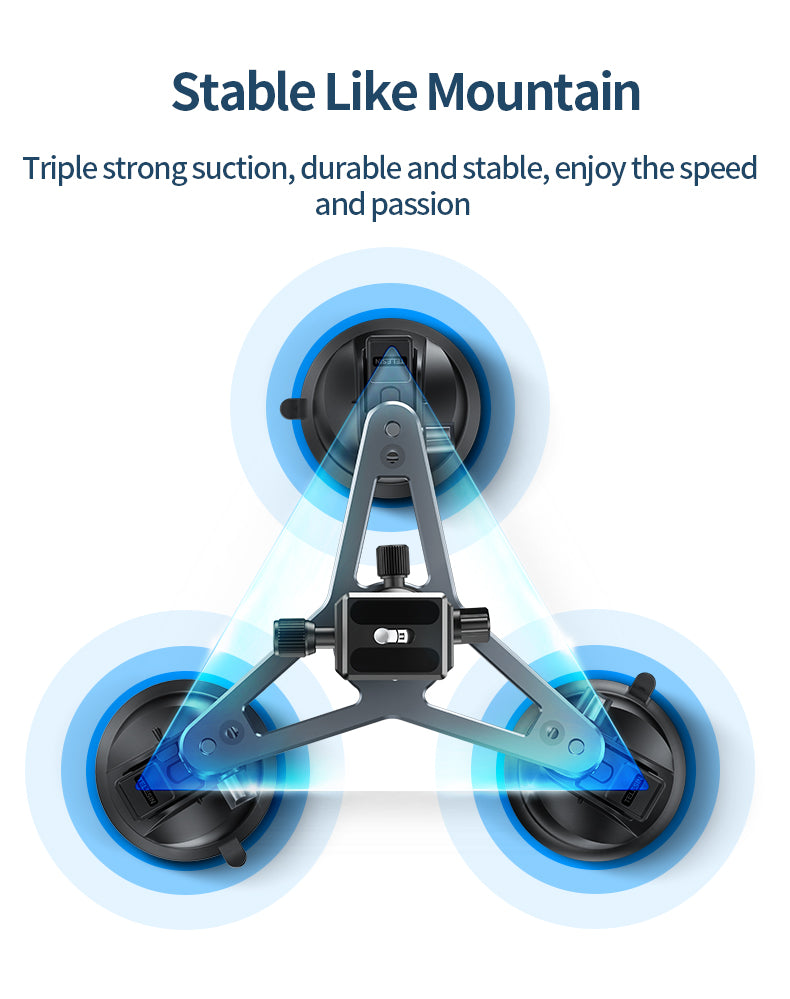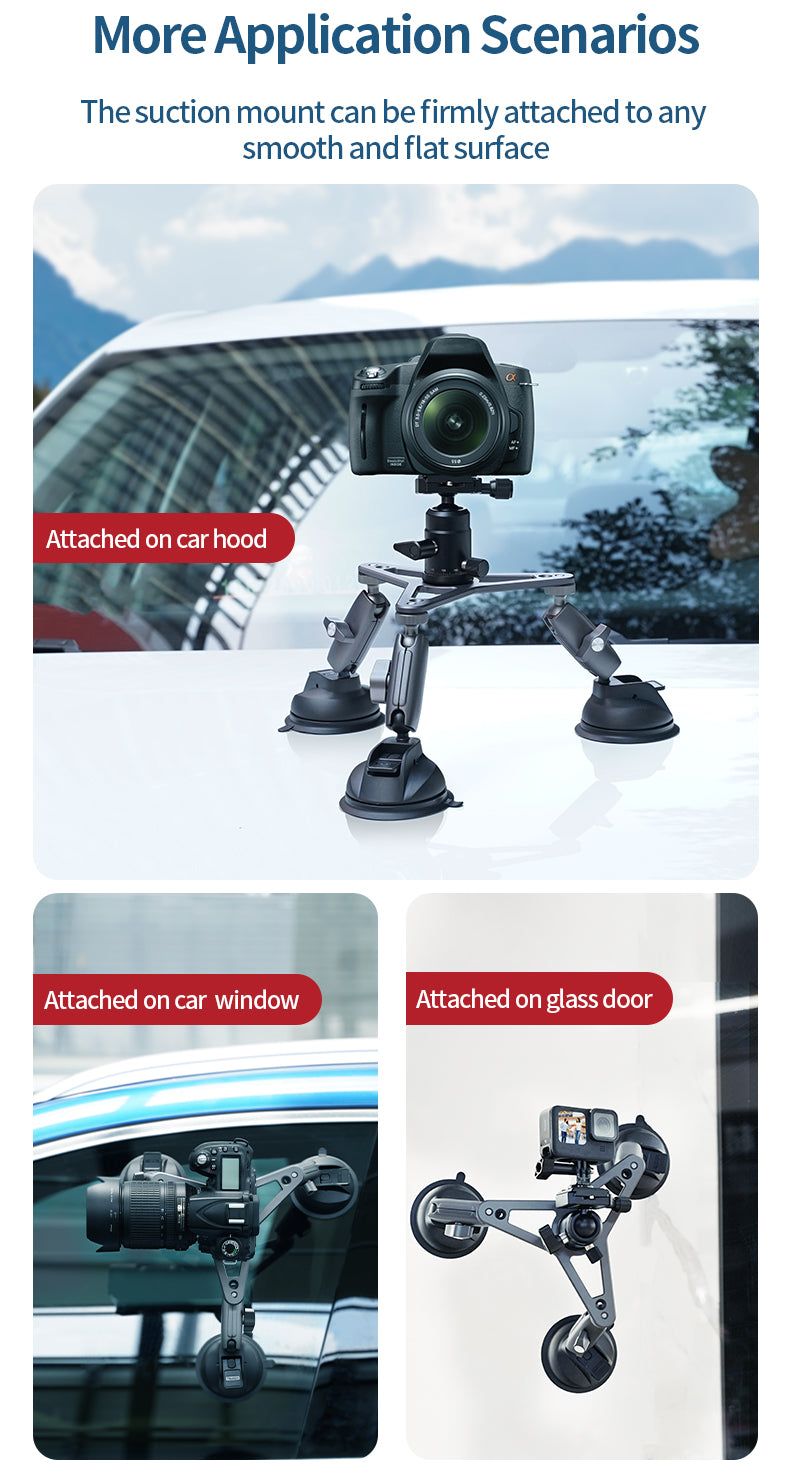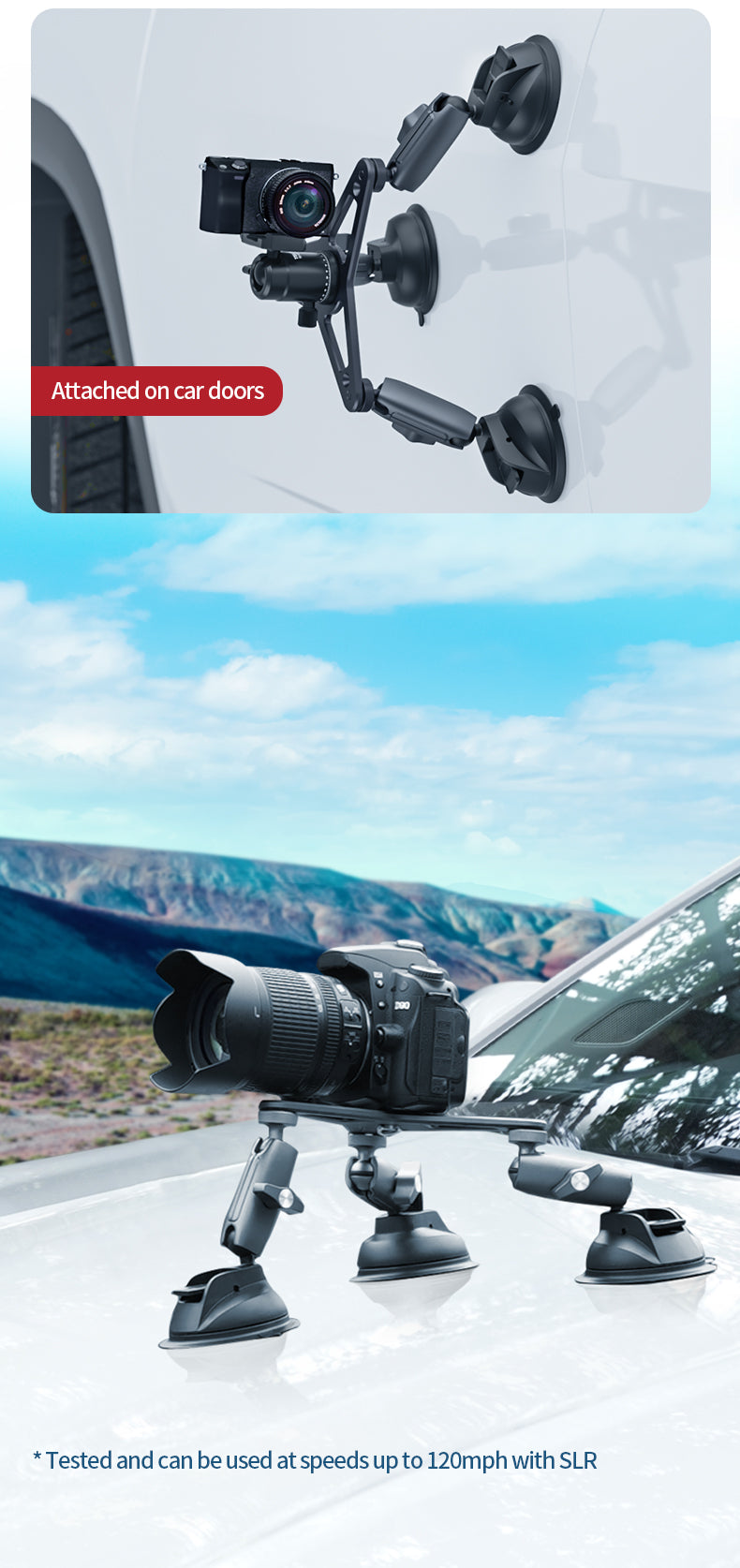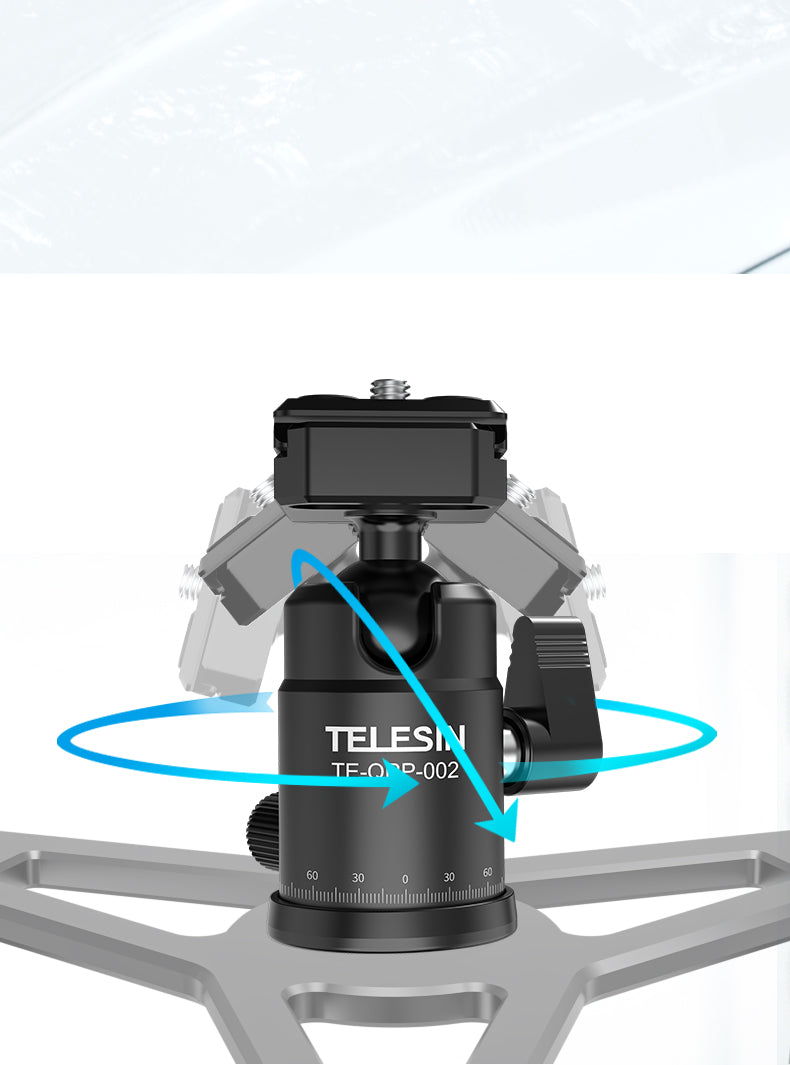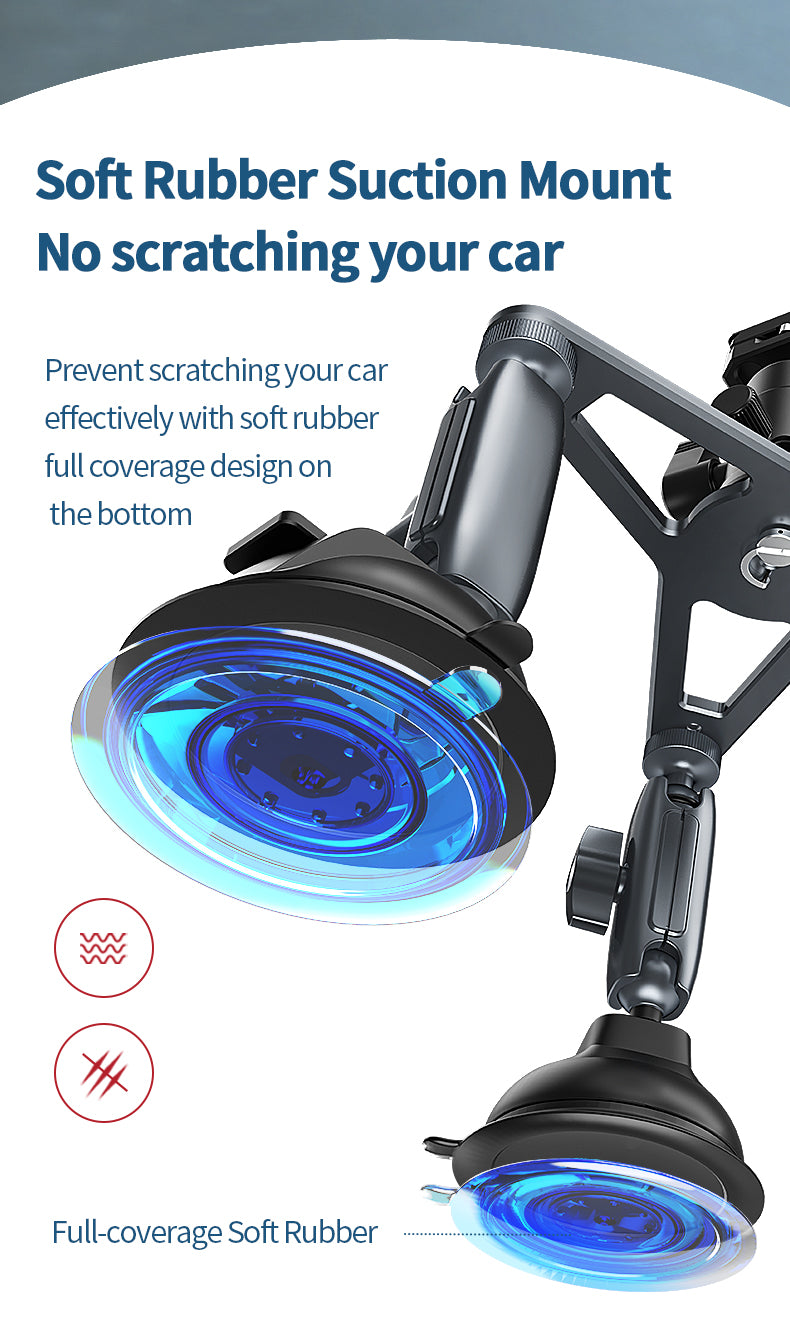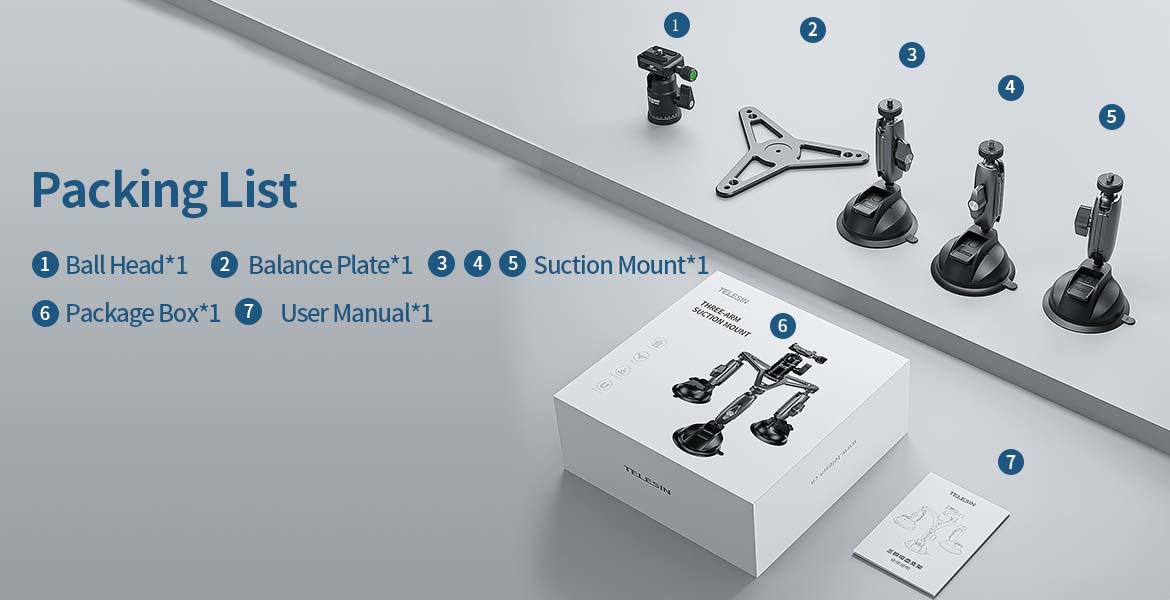 Features
1. Tripod suction cup, "Bionic Frog Palm" design, strong suction and stable, use on a smooth, flat, regular surface. Pressing the button can make the pressure difference, and the suction cup holder is more firmly attached to any smooth surface.
2. With a 360 rotatable detachable metal-made tripod ball head mount, built with a panorama 1/4 "screw 3/8" hole, you can adjust the angle to different usage scenarios and recording requirements for full-screen recording.
3. With quick release plates, quick installation, easy to use, and save effort, attach the 1/4 screw to the camera, place the quick release plate and easily tighten the screw to complete the installation.
4. The height can be flexibly adjusted to a different position, higher or lower, to fix it more stable. The 3 suction legs can be fixed on a different horizontal plane, to make it stay fixed on a curved glass surface, metal-ceramic surfaces, car windscreen/windshield, plate glass door, car door, car hood, car top roof, trunk lid, car window, etc.
5. Can be disassembled as 3 suction mounts and camera ball head for use, more versatile, more ways to use.
6. Compatible with SLR/Action Cameras/Cellphone/MILC, compatible with GoPro Max/ 10/9/8/7/6/5, DJI Osmo Action 2/ Pocket/ Pocket 2, Insta360 One R/One X2/Go 2, iPhone/Samsung/Huawei smartphone, Pana sonic LUMIX/G7KS/G100/GX85/GH5/GH4 S5/S1R, Sony Alpha a600/a6400/a7, Canon EOS M50, Nikon Z6, Z FC DX-Format, Fujifilm X-E3, Olympus OM-D E-M5, and more mirrorless cameras.
Specification
1. Max load capacity: 1.5KG
2. Interface: 1/4'' interface
3. Angle adjustment: 360° free adjustment
4. Material: 316 stainless steel aluminum alloy
5. Size: 273*245*228mm
6. Fit: For Canon, Sony, etc DSLR, MILC and for GoPro series, insta360, Yi camera, DJI Osmo action, DJI Action 2 and another action camera, point-and-shoot camera.
Package List
1 x 360 degree Ball head
1 x Balance plate
3 x Suction cup mount
1 x Package box
1 x User manual